On April 2, Hardstone successfully completed the housewarming ceremony at the new office site located in Shenzhen International Innovation Valley. Gladly we've invited some friends from government, customer representatives and strategic partners to celebrate and witness this significant moment together with us. Those who were unable to participate in person also sent flower baskets with sincere blessings!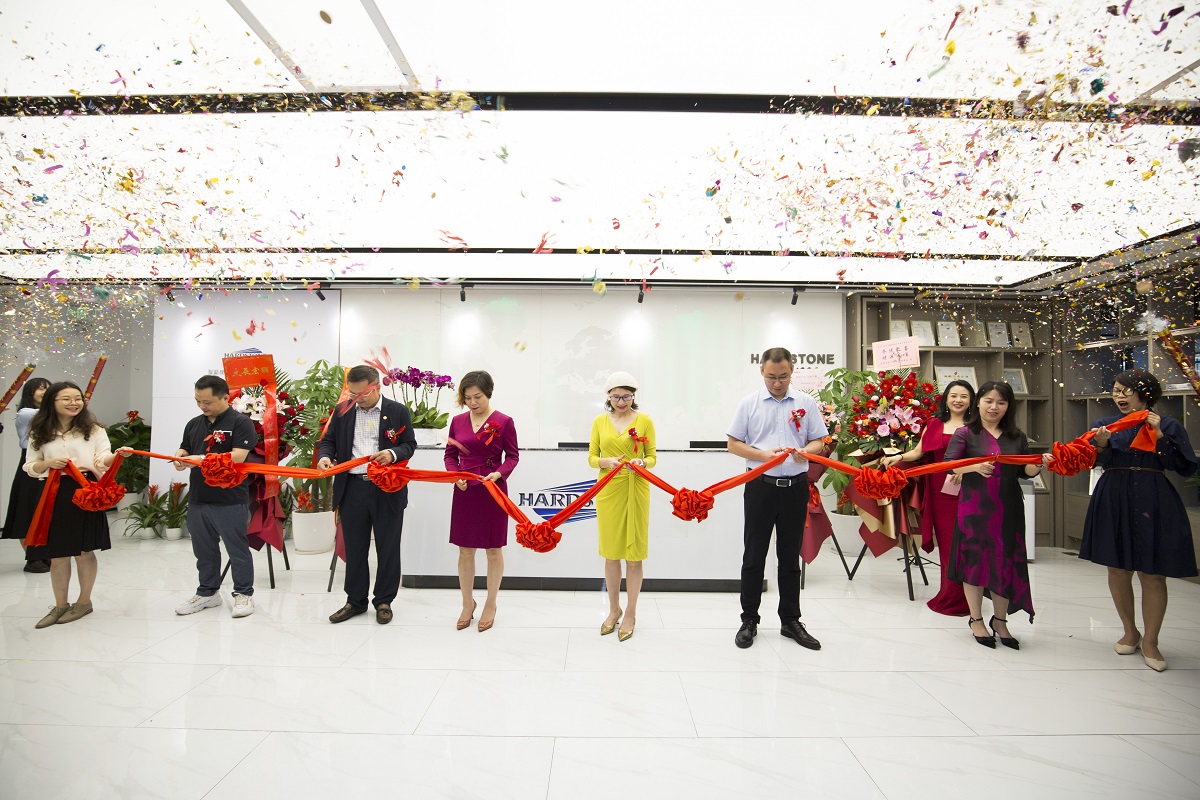 To fulfill the needs of business expansion, Hardstone decided to expand the office area last year and got support from Shenzhen Science&Technology Innovation Commission to enter the Shenzhen International Innovation Valley. This office park is dominated by international front-end technology companies, and technology-based small and medium-sized enterprises and scientific research institutes as auxiliary bodies, aiming to build a full life cycle of enterprise innovation chain, industrial chain, and incubation chain. This area has mature surrounding catering facilities, equipped with shuttle buses to the subway station, and a new subway station under construction just next to it. Looking back from a few years later, this move will certainly become another strategic leap in the company's development history.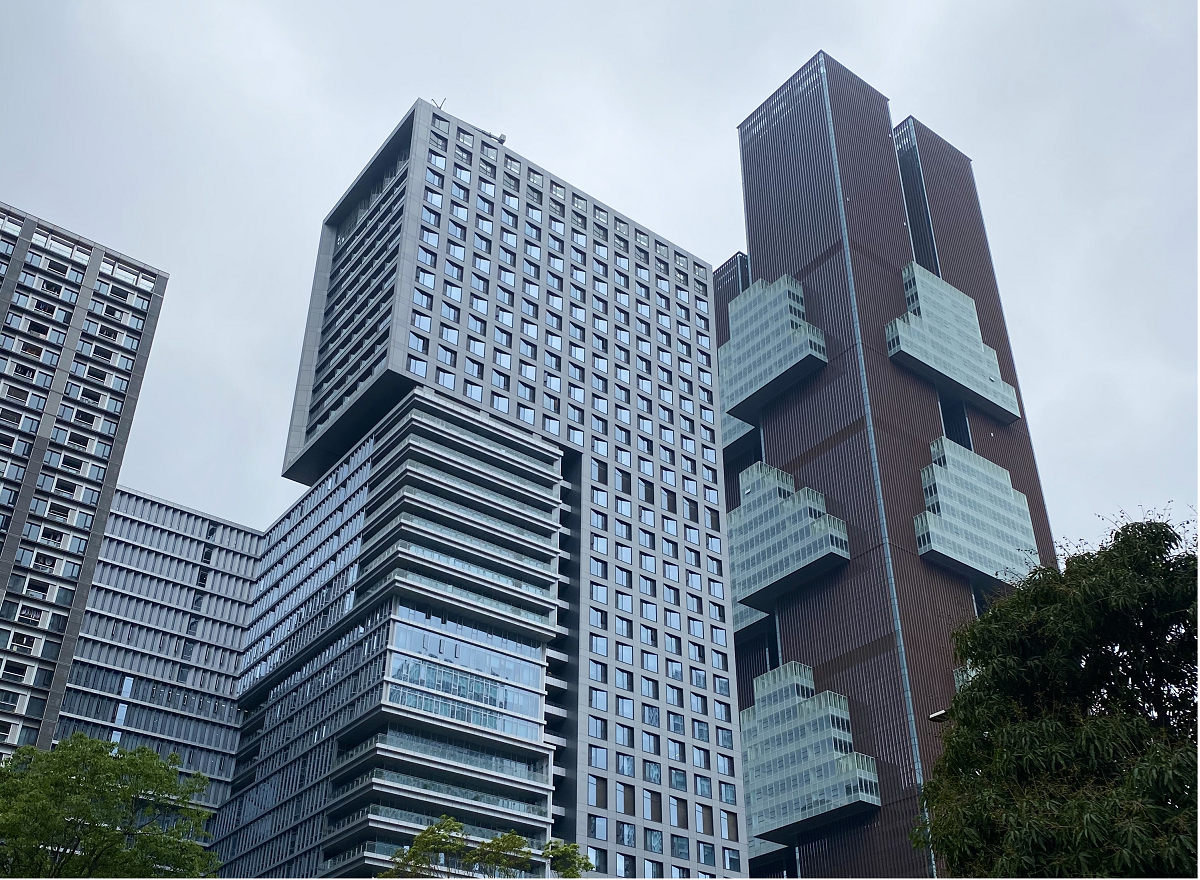 The total area of Hardstone new office has more than 1,200 square meters, equipped with three spacious open office areas, multiple meeting rooms, VIP rooms, business negotiation rooms, staff pantry, and outdoor rest areas, which greatly improve the comfort and convenience for all employees. Our R&D test room has specially built an optical laboratory with a cleanliness level of 1,000 for the HUD product series, and also a series of reliability experiment zones.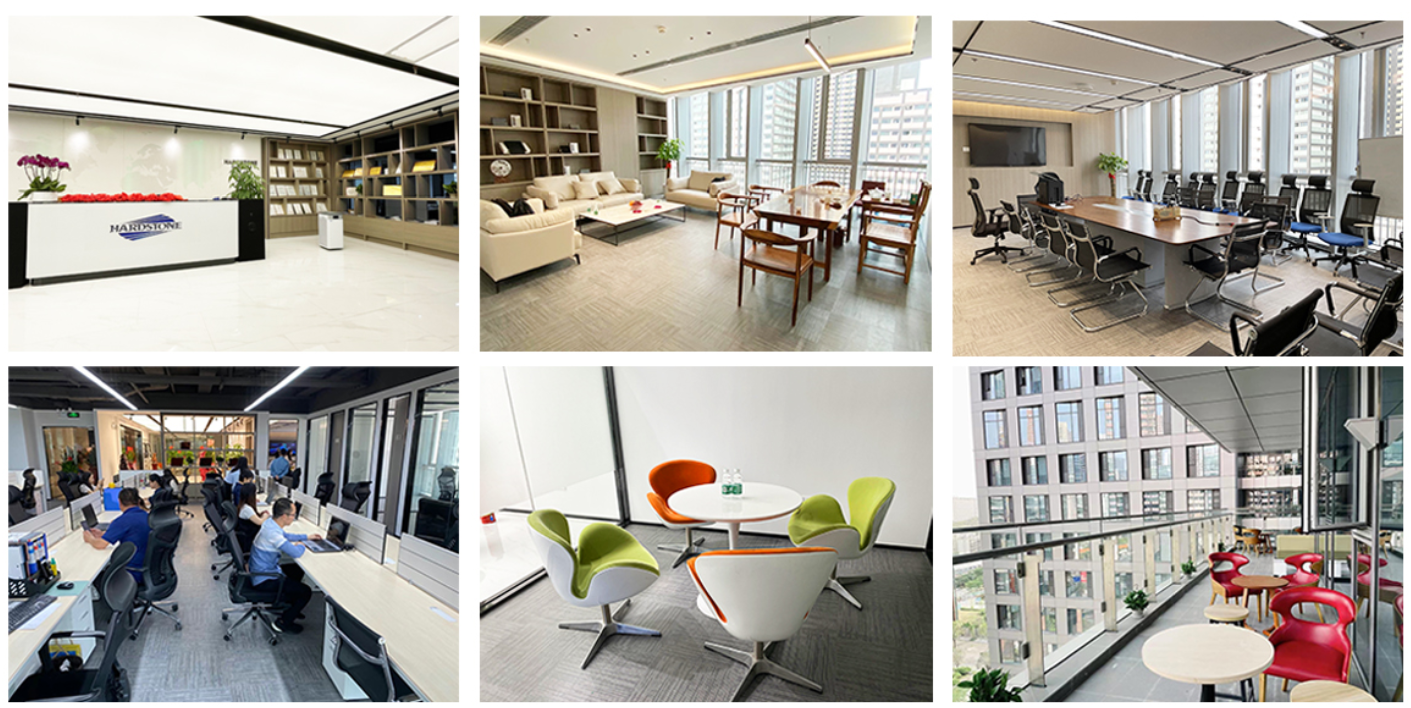 Hardstone is a national high-tech enterprise established in 2013, positioning itself as an intelligent cockpit total solution provider focusing on car multimedia systems and HUD head-up displays. The company has been deeply engaged in the field of intelligent cockpit for many years, having strong R&D strength and deep channel resources in the industry and deeply trusted by mainstream automakers from home and abroad. At present we've developed long-term partnerships with car manufacturers such as Mitsubishi from Southeast Asia, JAC, FAW Jiefang, and etc.

Based on years technical accumulation and prediction on industry developing trend, in 2015 the company began to invest heavily on AR-HUD research & development. After several years of relentless efforts, we finally achieved technological breakthroughs, completed verification in the Russian market, and stepped into mass production phase. In 2020 hit by Covid-19, Hardstone decisively adjusted business strategy , taking the overseas and domestic dual-cycle development as its prevailing policy to quickly occupy pre-installation market shares from both home and abroad. So far we've started cooperations with mainstream Chinese automakers, and also designated or shortlisted by some others. Currently we're the only startup company with mass production experience of AR-HUD in South China.

With years technology accumulation, consistent innovation and advantages in earlier product deployment, we have every reason to believe that Hardstone will surely take a lead in the wave of automotive intelligence as car intelligent cockpit solution provider in the near future. As always we will stick to the concept of safe driving, follow our customer demands to fulfill our the "safety" mission for global car owners from home and abroad!