On May 7-9, The 21st AutoEcosystems|AAITF was held at Shenzhen World Exhibition & Convention Center (Baoan New Venue). As Asia's largest smart mobility, auto modification and aftermarket service ecosystems expo, this exhibition gathered more than 1,100 auto parts suppliers from around the world to showcase the cutting-edge technology and new products to the global audience.
To meet the demand of booming domestic business, Hardstone also made its debut for the first time here, exhibiting a variety of new products covering W-HUD, AR-HUD, infotainment system, LCD cluster, streaming rear view mirror, domain control unit, etc. As one of the most popular booth on site, Hardstone has attracted the exhibition media, car manufacturers, industry experts and numerous audiences to stop and experience.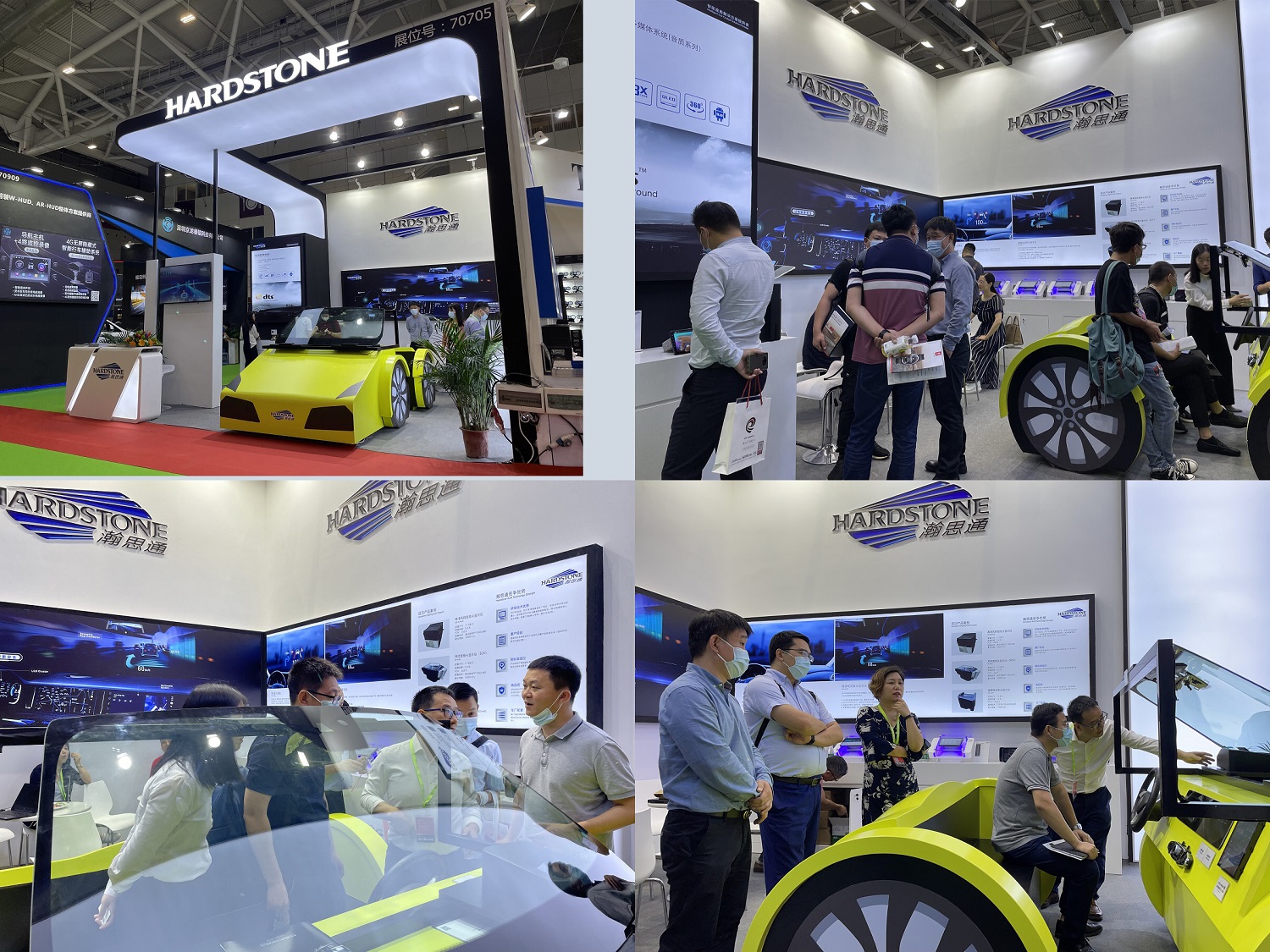 Hardstone is a national high-tech enterprise established in 2013, positioning itself as an intelligent cockpit total solution provider focusing on car multimedia systems and HUD head-up displays. The company has been deeply engaged in the field of intelligent cockpit for many years, having strong R&D strength and deep channel resources in the industry and deeply trusted by mainstream automakers from home and abroad. At present we've developed long-term partnerships with car manufacturers such as Mitsubishi from Southeast Asia, JAC, FAW Jiefang, and etc.
Intelligent Car Cockpit Solution
This area mainly showcases W-HUD, LCD instrument and infotainment system integrated machine, vertical car multimedia system, 360 AVM and streaming rear view mirror, among which W-HUD attracts most people's attention and many of them take turns to sit down for experience. Our W-HUD has the the highest brightness, high image resolution, smallest size, and no ghosting. At present we've undertaken many overseas HUD projects and many domestic projects under design phase.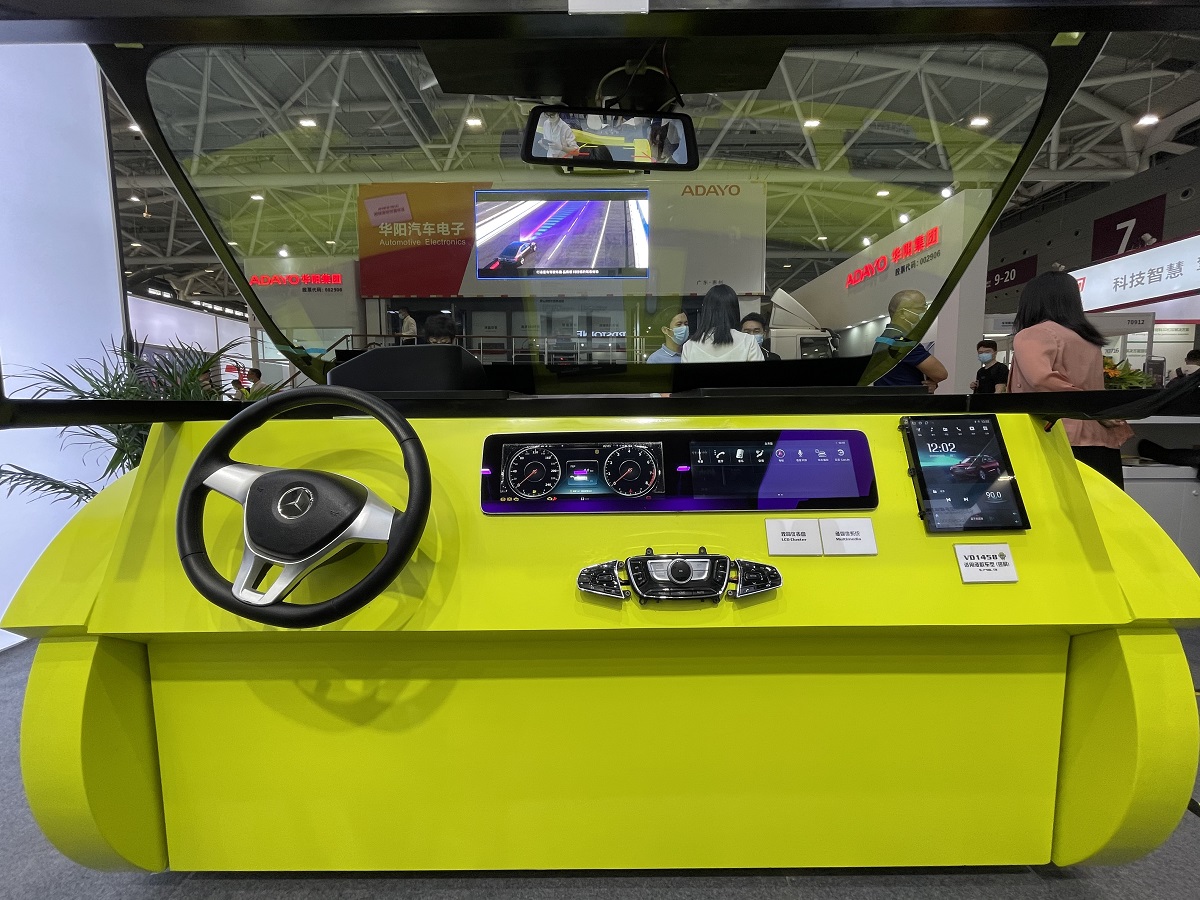 AR-HUD
The AR-HUD product exhibited this time has the smallest size in the industry, and successfully solves industry problems such as energy consumption and heat dissipation. Developed under TFT/DLP technology with maximum brightness 15000 nits, projection distance > 20 meters, this product has successfully attracted auto makers and one is about to move to mass production phase.
Infotainment System
Hardstone showcased the latest products such as Suono series(quality sound) and Mirrow series for pre-installation projects. Suono 500 is equipped with QLED high-definition screen, "DTS Sound" sound optimization technology; Suono 400 supports 5.1/7.1 high-quality audio input, which is the best choice for audio modification enthusiasts. The Mirrow series focuses on the Apple CarPlay and Android Auto smartphone connection and voice control technologies (officially certified by Apple and Google) and adopts different systems Android/Linux to fully meet market demands.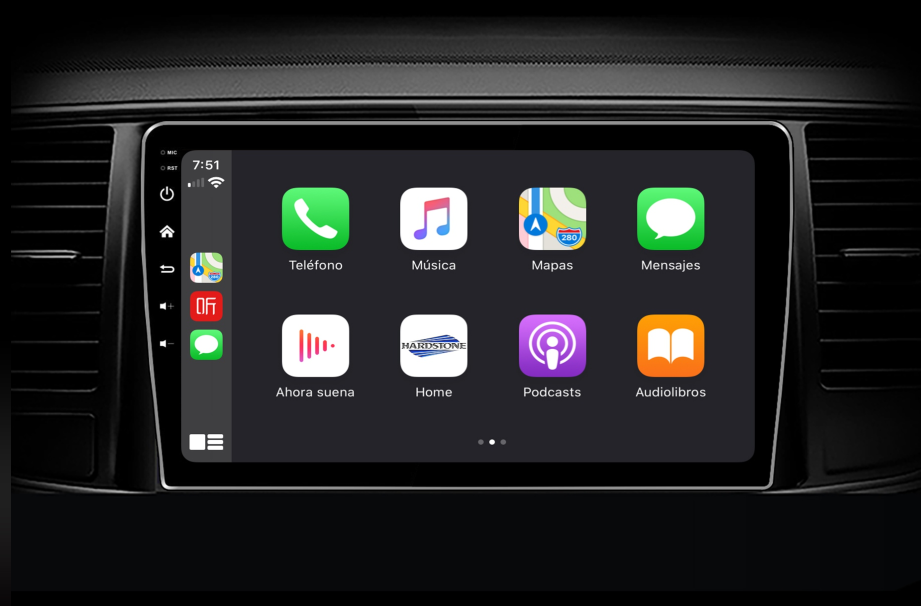 Domain Control Unit
Equipped with SemiDrive X9M/X9M intelligent cockpit chip, supports 3 channels and 4 channels 1080P independent display, simultaneously drives the central control, co-pilot, instrument, control panel, supports 9 channels 720P cameras, multiple forms of mutual screen casting function, and supports also standard AI algorithm.

With the advent of the fourth industrial revolution, the future smart cars will inevitably develop in the direction of safer, more environmentally friendly, and better driving experience. As demand for smart devices grows, smart cockpits that integrates infotainment system and safety assistance have become increasingly vital for car purchases. In the years to come, Hardstone will keep innovating, adhere to the concept of safe driving, and fulfill the mission of "making driving safer" for car owners from home and abroad!