On July 15th, 2022, the 4th Automotive Head-Up Display HUD Summit Forum hosted by Aibang company kicked off with a shock at Shenzhen Grand Skylight International Hotel Guanlan. AR-HUD industry experts and enterprises gathered here to conduct in-depth discussions on the development of AR-HUD, new technologies and other hot topics.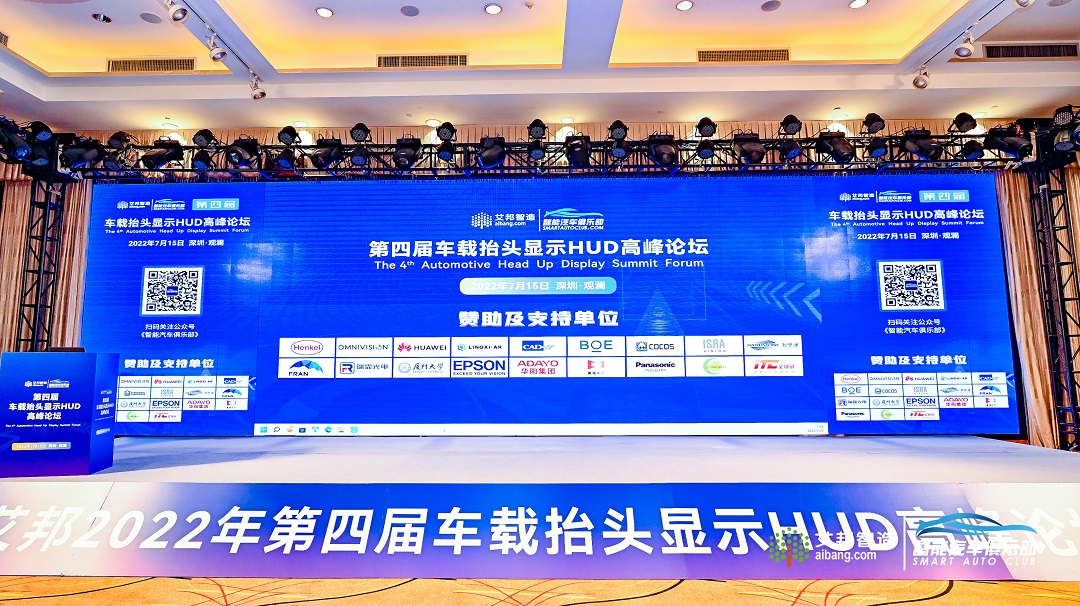 As one of the leading enterprises in the HUD industry, Hardstone was invited to deliver the speech "Application of LCOS technology in AR-HUD".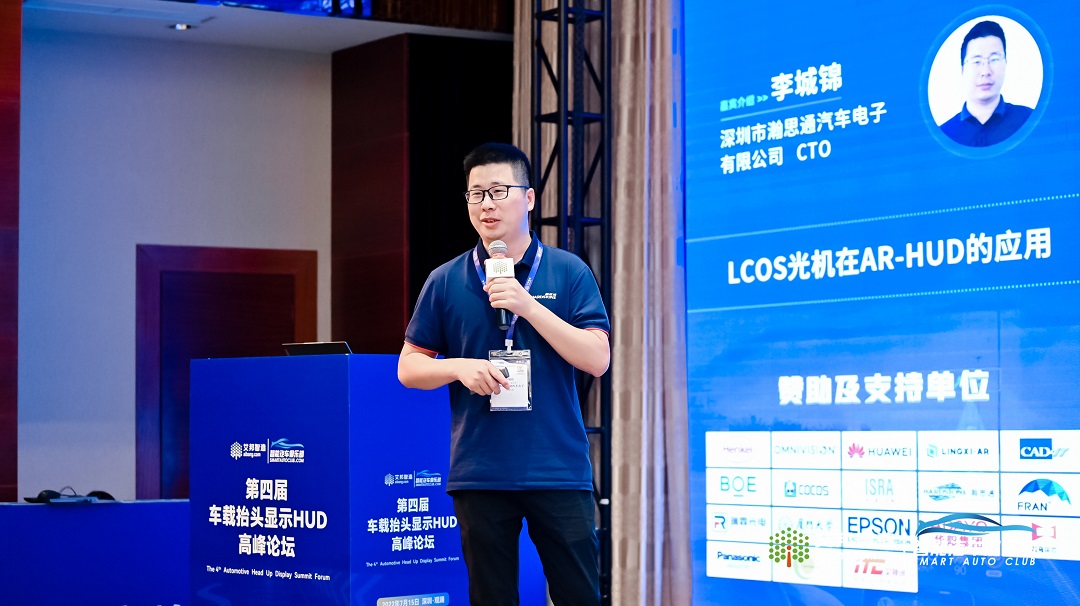 Based on years of technical research and accumulation, W-HUD and AR-HUD have realized the mass-production. With the expansionof the whole HUD market, AR-HUD stands a good chance of becoming the necessary configuration for intelligent automobiles in the future.
The two main display technologies of AR-HUD are TFT LCD and DLP, which have many shortcomings in terms of resolution, volume and cost.
Just as the old saying goes, where there's a will, there's a way. Hardstone rose to the challenge and developed a new generation of AR-HUD with higher definition,smaller size and lower cost by using the new LCOS technology. In addition, the users'experience of the product has also been comprehensively improved.
At present, Hardstone's second-generation AR-HUD has received widespread attention from many domestic and foreign car manufacturers, and parts of the project cooperations are in progress. The mass-production of AR-HUD is imminent.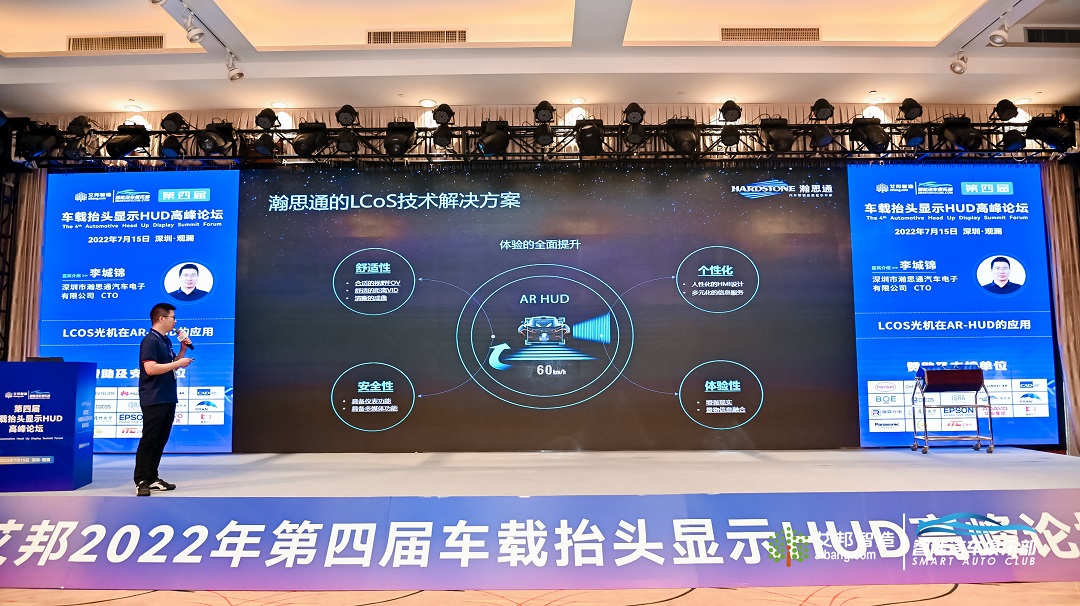 Since its establishment in 2013, Hardstone has been specializing in the research,development and production of intelligent automobile products, with the visionof "being the expert in intelligent cockpit display of automobiles"and the mission of "making driving safer and more enjoyable".
Time flies but Hardstone never stops moving forward. By virtue of its superior R& D technology, Hardstone not only laid a solid foundation with the steady development of In-Vehicle Information (IVI), but also achieved the transformation from W-HUD1.0 to AR-HUD2.0.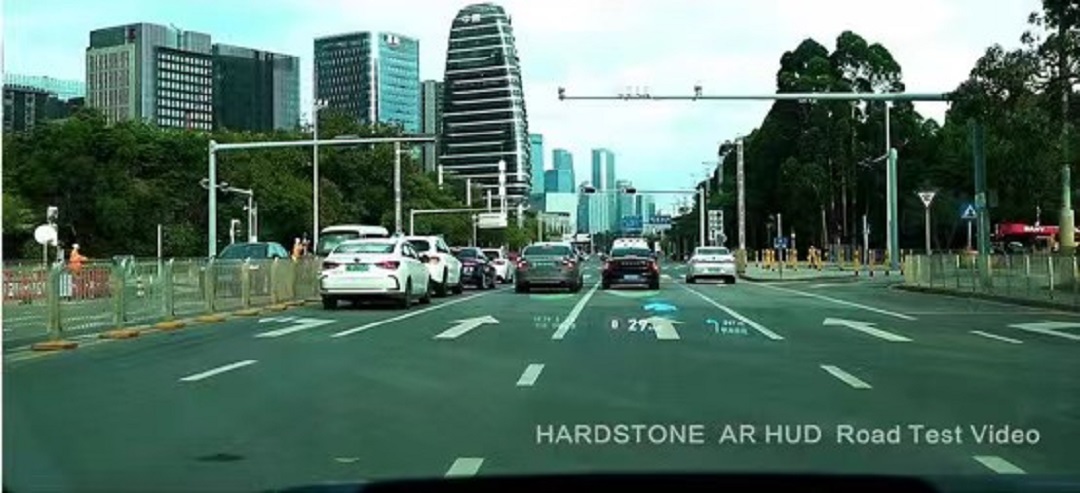 The consensus was reached at this summit forum that the next three years will be the golden three years for AR-HUD, and its development should also be coremodularization, integration convenience and after-sales maintenance simplification.Among the three major display technologies of AR-HUD, LCOS technology will become the mainstream of the market with higher light efficiency, smaller volume and higher cost performance. On the way to progress, Hardstone will always adhere to a rigorous attitude, focus on users' experience, mass-production process, cost control and other aspects, continue to explore various possibilities, and strive to bring users a safer and more enjoyable experience.