On November 23, 2022, the establishing Ceremony of Guangdong-Hong Kong-Macao Critical Optical Components PrecisionManufacturing Research Center was solemnly held at Hardstone headquarters in Shenzhen. Senior executives,distinguished guest and all employees of Hardstone gathered together to witness this important moment.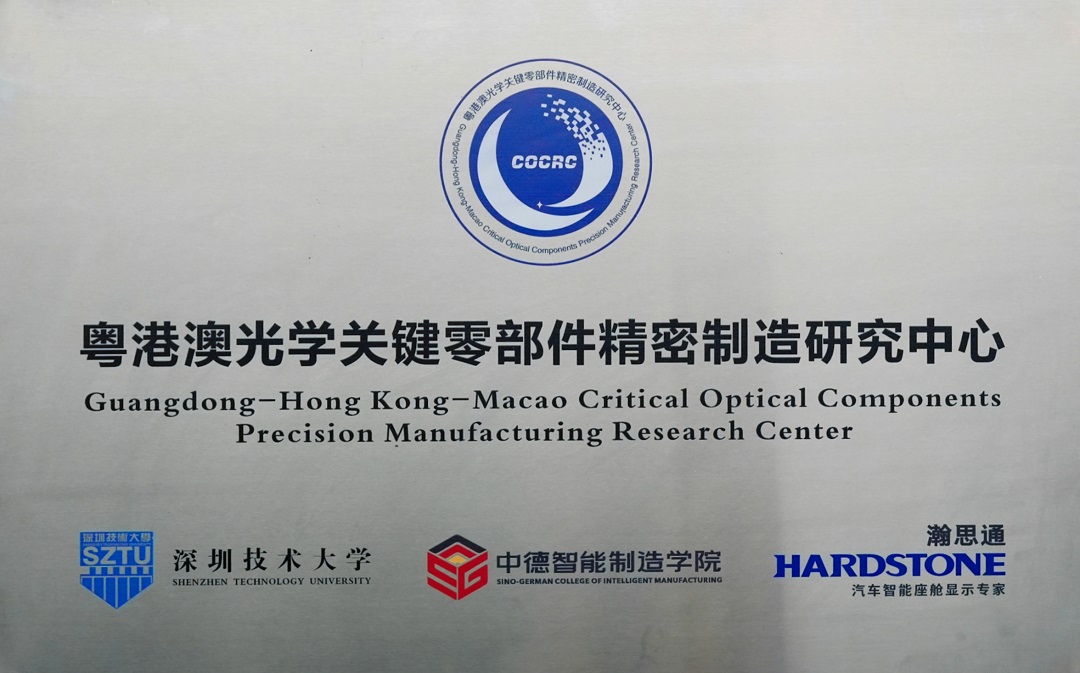 Cooperated with Shenzhen Technology University, Hardstone established the Research Center 10 other optical component enterprises, which will carry out close cooperation in the R&D of critical optical components, core processing technology, intelligent detecting technology and cultivation of optical talents, aiming to form a mature optical component supply chain in China as well as promoting the development of the industry.
It is a great honor that Hardstone's technical consultant and chief scientist--Professor Li Lihua from Shenzhen Technology University attended this establishing ceremony. Famous for the achievements in optical design, ultra-precision manufacturing and intelligent detecting,professor Li has been awarded the International Gold Medal for Invention many times, and hosted a number of Hong Kong Innovation and Technology Fund Projects related to optics.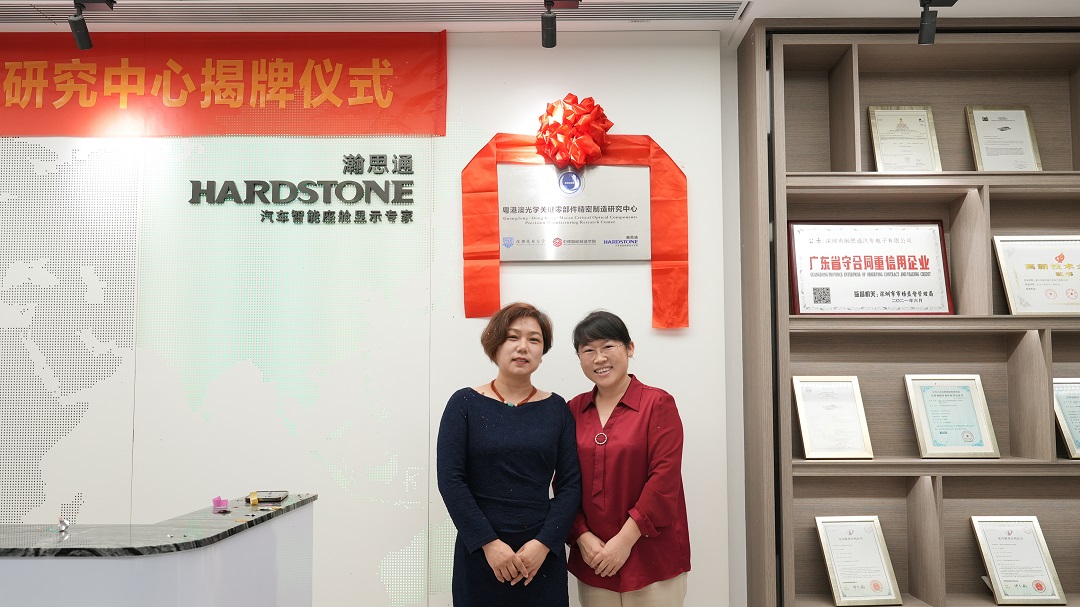 In recent years, the optics and photoelectricity industry has entered a rapid development stage. Encouragement policies successively issued by the state promoted the manufacturing of ultra-precision optical components to the level of Strategic Emerging Industries, providing a good development environment for the industry. Inaddition, consumption upgrading and industrial structure adjustment have also stimulated market demand in this field to a large extent.
Thus, itcan be seen that the establishment of Guangdong-Hong Kong-Macao Critical Optical Components Precision Manufacturing Research Center is the call of times, an action of wisdom and a new milestone in the development history of Hardstone! As a high-level cooperation platform, the Research Center is believed to promote Hardstone to stand at the forefront of the automotive electronics industry with outstanding innovation capabilities.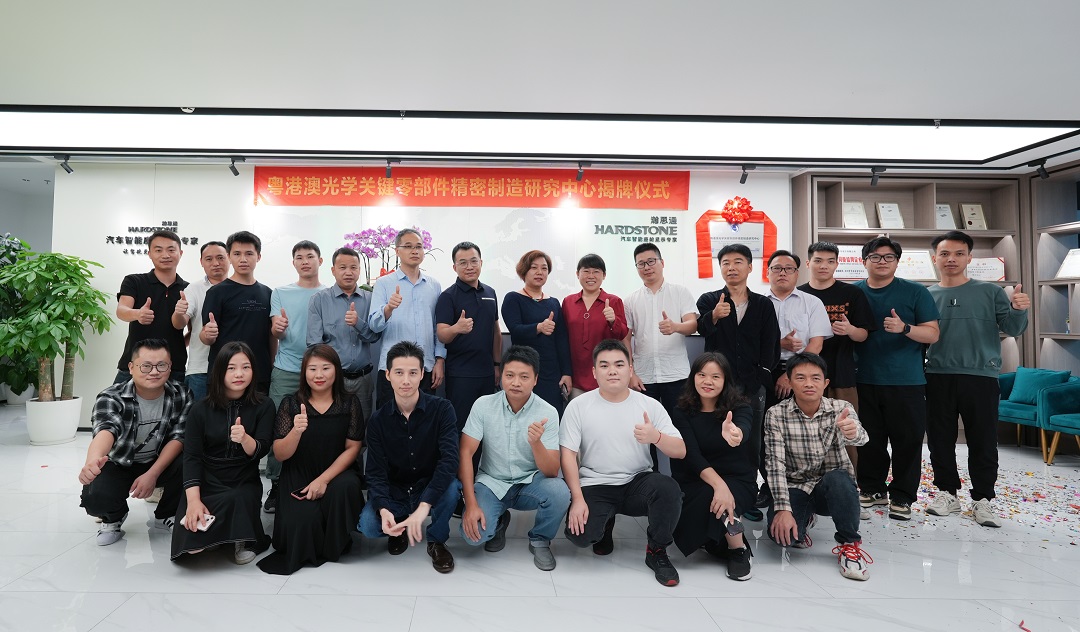 The expert symposium was successfully held after the establishing ceremony. The members of the Research Center conducted an in-depth discussion on the simplification of HUD display system, optimization of manufacturing process, and relevant technologies such as Holographic Optical Waveguide, AR Algorithm Fusion, Graphic Calibration, etc. Professor Li gave professional answers to the core problems andtechnical difficulties raised by the members of the Research Center, benefitingevery participant.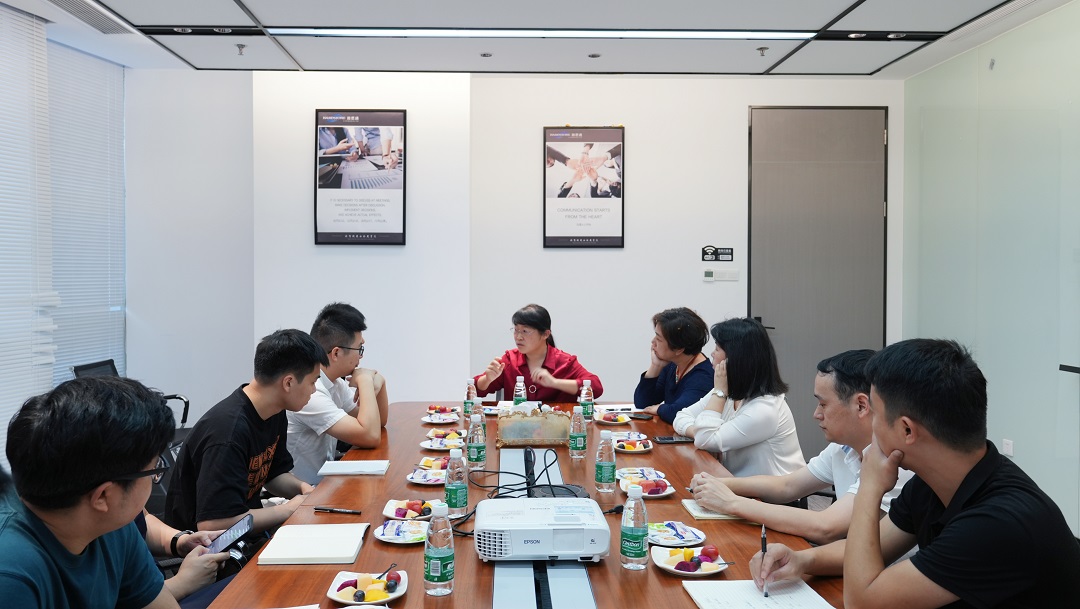 Taking the establishment of the Research Center as the motivation to move forward,Hardstone will always keep the mission of "make driving safer and more enjoyable", and strive to become a world-class expert in automotive intelligent cockpit display!