OnApril 12, 2023, after a three-year waiting, the Hong Kong Electronics Fair madea grand return at the Hong Kong Convention and Exhibition Center. As a globallyinfluential B2B electronics event, this exhibition attracted over 3,000high-quality exhibitors from around the world. Hardstone distinguished itself atthe Hall of Fame, showcasing a range of cutting-edge intelligent cockpitproducts such as LCoS based AR-HUD, CMS, in-vehicle multimedia system, etc.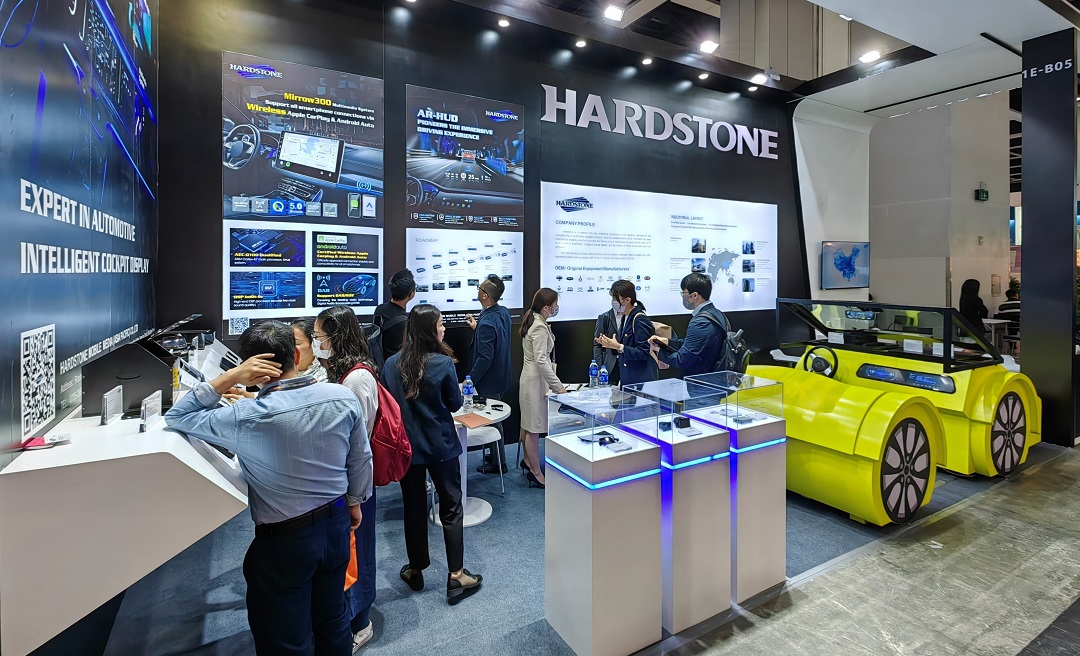 Hardstone is the only manufacturer that can providethree mainstream DLP, TFT and LCoS technologies of AR-HUD, and many technicalindicators of which are at the leading-level in the intelligent cockpitindustry. To further strengthen its intelligent manufacturingcapabilities, Hardstone established the intelligent manufacturing base ineastern China, equipped with a 10,000-level dust-free workshop and the world'sleading automated assembly lines, with an annual capacity of 1 million sets forAR-HUD 3.0.

LCoS based AR-HUD
AR-HUD isan optical system that can project multiple vehicle information into thedriver's vision field, enabling the driver to precisely obtain importantvehicle information while staying focused on road traffic and thereforesignificantly improving driving safety.
The LCoSbased AR-HUD developed by Hardstone, with higher resolution (1920*1080), hassolved the problems of volume, heat dissipation, sunlight backflow and otherchallenging problems through the optimization of structure and design, whichcan provides >13 meter display distance and >90 inch virtual image size.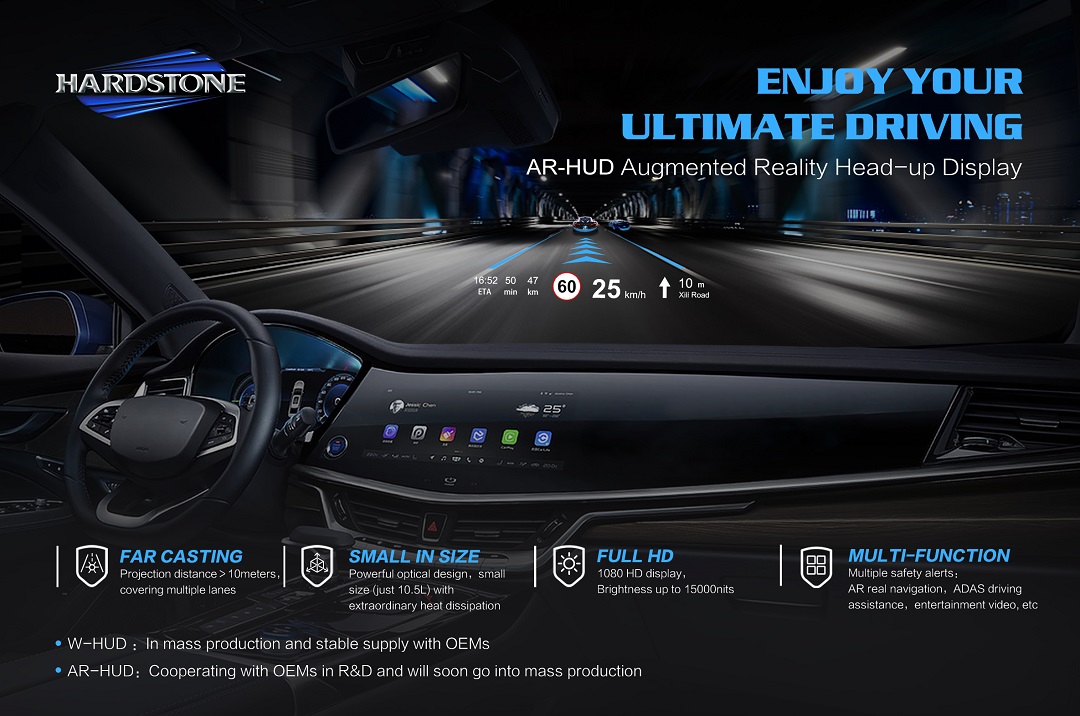 Camera Monitor System (CMS)
Differentfrom the traditional rearview mirror, the camera monitor system replaces theexternal mirror with a combination of a camera and a display screen. Thedisplay mode is based on images captured by external cameras, which areprocessed and displayed on the in-cabin screen.
Witha small size to realize weight/noise/resistance reduction, the CMS of Hardstonesupports the simultaneous input of 2-3 high-resolution cameras. And built-indistortion correction, high light suppression, glare and other visualalgorithms to achieve high -fidelity, low-latency and ultra-wide display. Certifiedwith GB15804-2022, the product also includes intelligent AI algorithm to provideBSD lane change auxiliary safety function.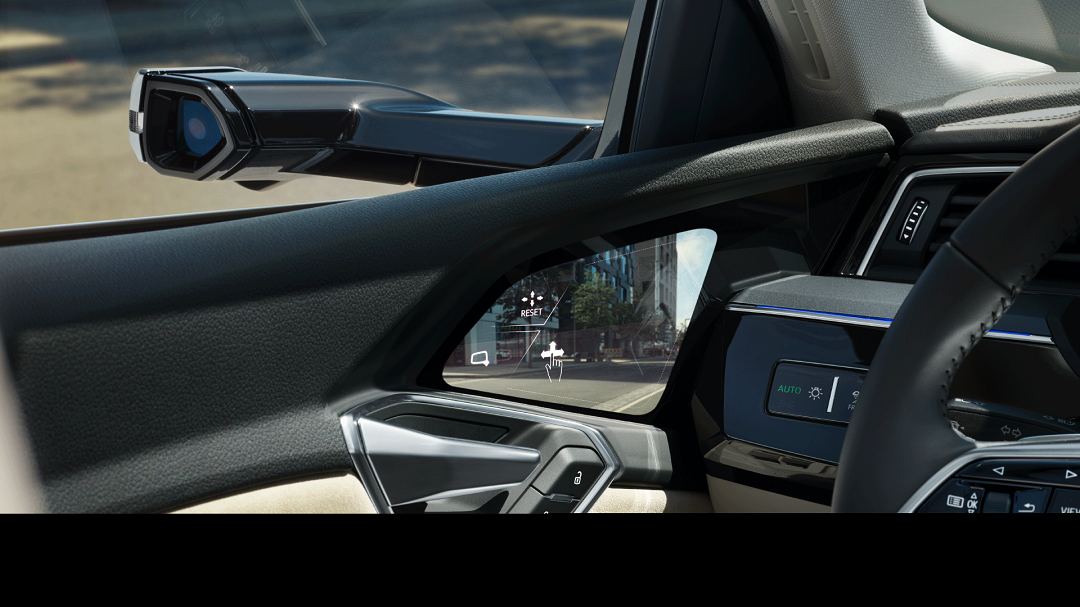 In-vehicle Multimedia System (Mirrow 300)
Mirrow300 in-vehicle multimedia system is the latest product of Hardstone's MirrowSeries. This product support certified wireless Apple Carplay&Android Auto, providingfast, convenient, and stable interconnectivity and mutual control between carand mobile phone. It includes services such as music playback, navigation, andother information services. Moreover, Mirrow 300 is certified with the AEC-Q100automotive component reliability certification, providing high-qualityperformance and reliability.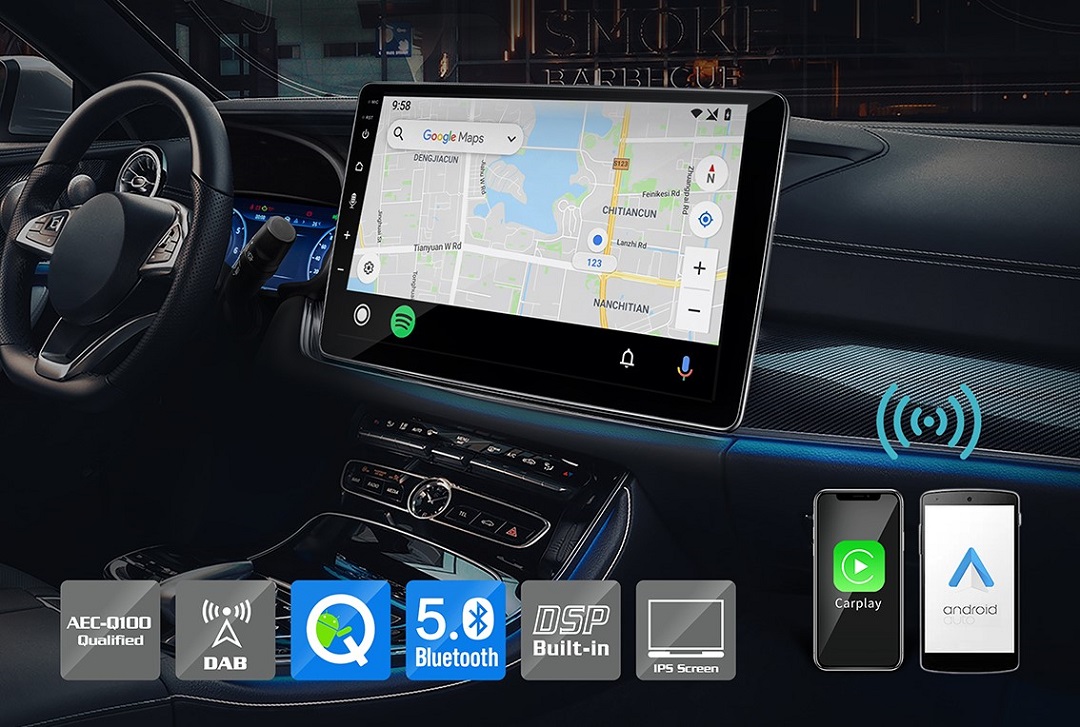 Thebooth design is mainly in black and white, paired with eye-catching yellowproducts demo cars, special but not ostentatious, showcasing the stabledevelopment path and innovative corporate spirit of Hardstone. The combinationof cutting-edge automotive electronics products and high-end booth designattracted numerous visitors. Furthermore, many clients of Hardstone expressedhigh recognition for the tremendous progress made by Hardstone over the pastthree years.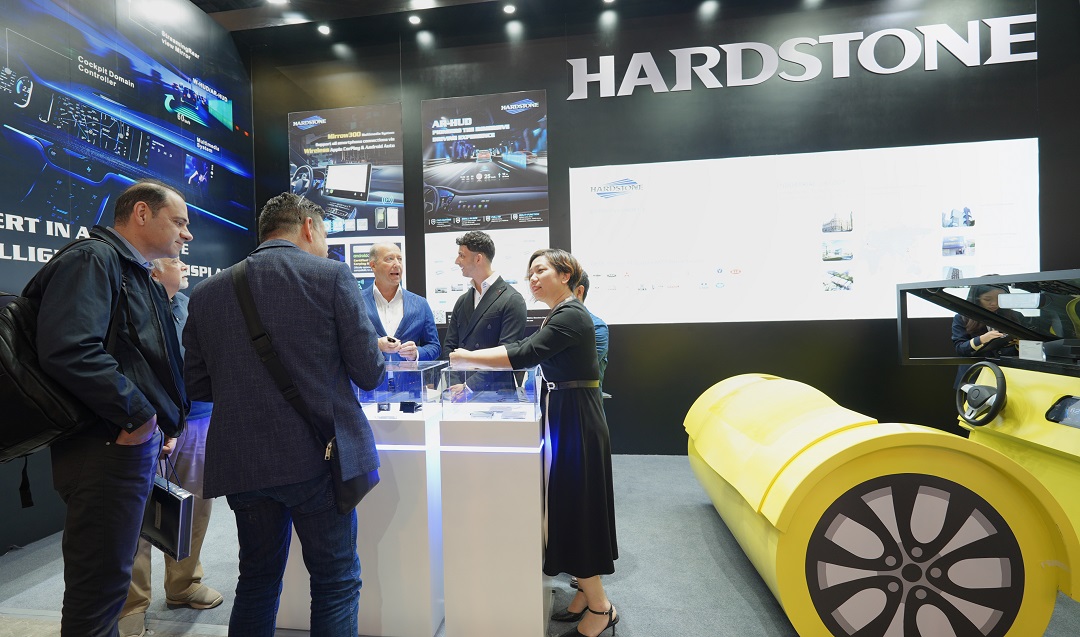 As aleading manufacturer of automotive electronics products in the industry,Hardstone has always been committed to providing customers with the mostforward-looking solutions. After a three-year struggling, Hardstone has becomestronger with a professional R&D team and two intelligent manufacturingbases, whose R&D, innovation, and intelligent manufacturing capabilitieshave been qualitatively improved.
Most Eye-catching Product:AR-HUD
Most Popular Product: Mirrow 300
Certified wireless Apple Carplay&Android Auto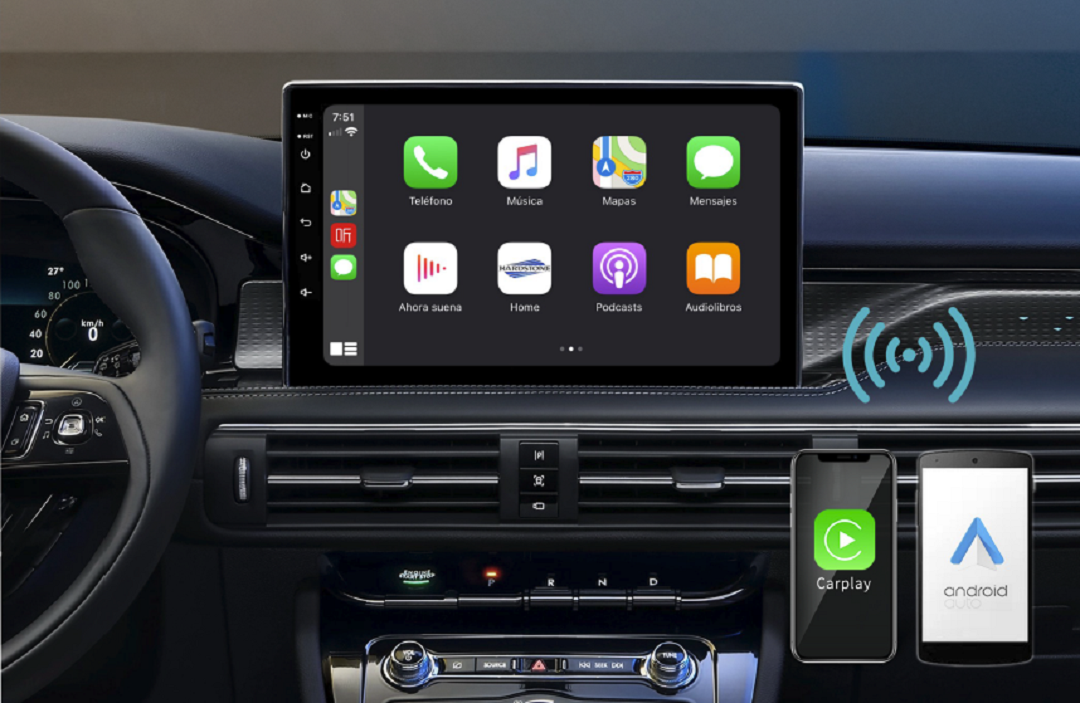 The outstandingperformance of Hardstone at the Hong KongElectronics Fair is not only a testament to Hardstone's great progress under years ofaccumulations, but also a reflection of its confidence in the automotive electronicsindustry. Hardstone will continue to enhance core technology capabilities, improveproduct quality, and provide customers with more professional, comprehensive,and efficient solutions and services, even making greater contributions to theglobal automotive electronics industry's development!